Preparing Your Office for Returning Employees
Jul 06, 2020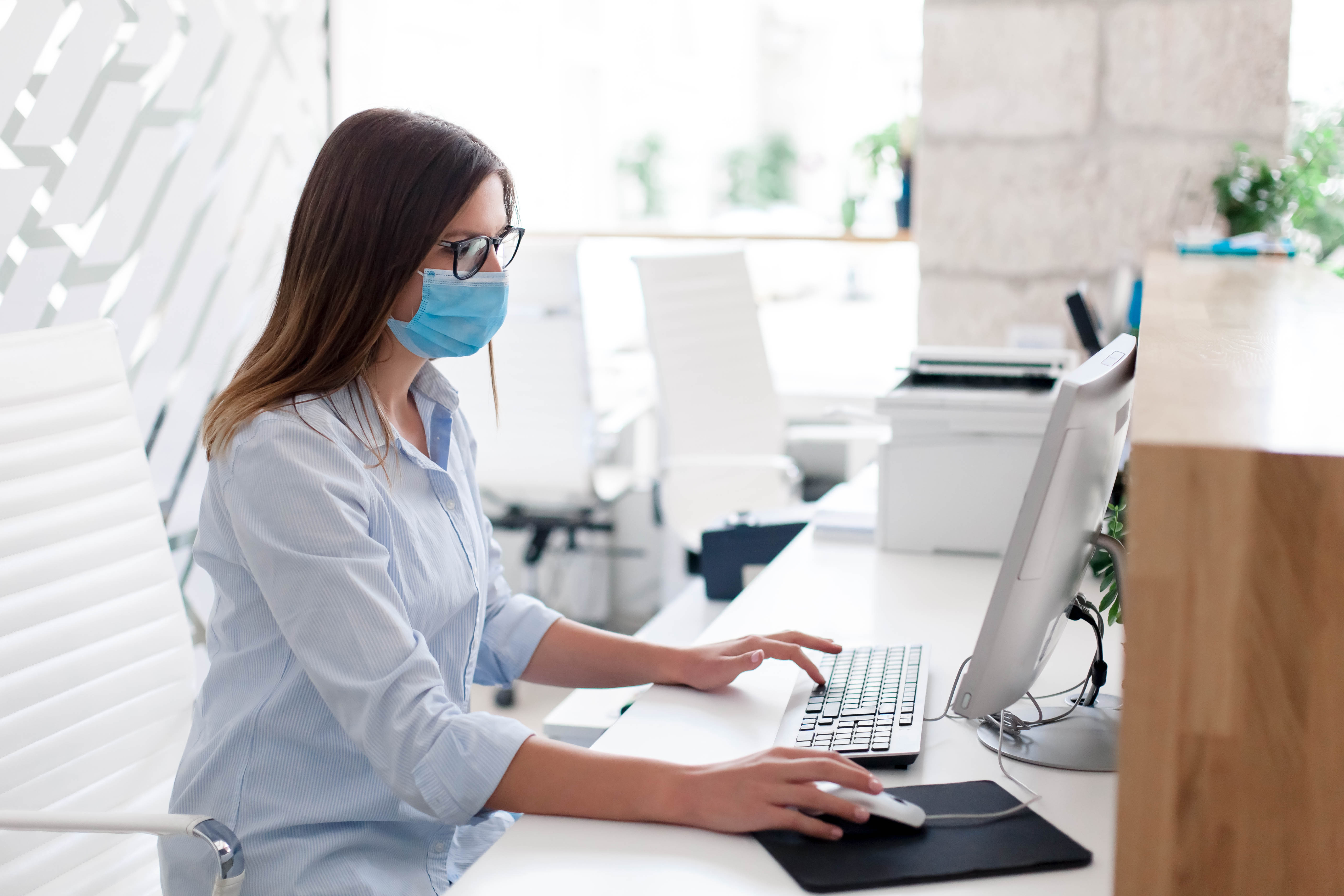 With shelter-in-place orders slowly being lifted across the country, many businesses are beginning to resume operations. However, with the coronavirus still very much in our midst, certain precautions must be taken to ensure that workplaces are safe for employees to occupy. First and foremost, businesses need to comply with federal, state, and local regulations regarding when they can reopen, and at what capacity. But beyond these guidelines, it's up to the business owners themselves to make sure their employees feel safe and comfortable coming back to work. Below is a checklist of things to consider when preparing your office for returning employees.
If your workspace is located in an office building, you will need to coordinate with the building management regarding how many people can be in your office at any given time, whether or not you need to take temperatures, whether masks are mandatory, etc.
Those who do come back to the office should observe proper social-distancing guidelines. Employees must remain at least six-feet apart while working when seated in common areas such as conference rooms, or even when moving about. To accommodate this new flow of foot traffic, it may be helpful to designate specific entrances, exits, and "one-way hallways."
Proper sanitation practices must be observed with employees returning to the office. This means common areas—if they are even open—should be disinfected regularly, and items such as hand sanitizer, cleaning wipes, and paper towels should be available to employees. Frequent hand washing should be encouraged and desks should be cleaned at a minimum of twice a day—once in the morning before work and once at the end of the workday.
Certain employees may have underlying health conditions or have family members who do, and so even if they are able to return to the office, they may not feel comfortable doing so. Employers are being encouraged to accommodate employee requests to work from home if possible in order to prioritize the safety and wellbeing of their employees and their family members. On a similar note, employees who are not feeling well should be advised to stay home—even if they do not have any "sick days" left.
Not only can following these guidelines help to slow the spread of COVID-19 in the workplace, but it can also help your employees feel safer and more comfortable as they begin to return to the office. To learn more about how JanusHR is supporting our clients through these difficult times, contact us today.