What Is Risk Management and Why Is It Important for Your Business?
May 06, 2020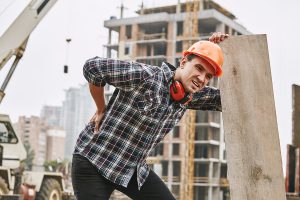 Risk management involves identifying, evaluating, and controlling threats to your business. These threats can stem from a number of different sources, such as financial uncertainty due to ever-fluctuating stock prices, legal liabilities, strategic errors, natural disasters, and even workplace accidents—essentially, anything that can negatively impact your business in one way or another. To properly identify, evaluate, and control these threats, companies implement risk management plans.
Why You Should Have a Risk Management Plan
By having a proper risk management plan in place, and being aware of the specific risks that pose the biggest threat to your business, you can greatly reduce the chances of falling victim to these risks and having them affect your company's future. For instance, if you own a financial investment company where most of your employees sit at desks all day, the likelihood of one of your workers being injured on the job probably isn't all that great, whereas unforeseen changes in the stock market might spell disaster for your business. However, the owner of a construction company would probably be more concerned with workplace injuries and workers' compensation, and less concerned (though still somewhat) with what's going on in the stock market.
The Benefits of Risk Management
Really, no matter what line of work you're in, risk management is important for your business because it can:
Create a safer and more secure work environment for your employees and clients
Increase the stability of your company's day-to-day operations
Help your business bounce back in the face of adversity
Identify your company's insurance needs, thereby sparing you from paying unnecessary premiums
Reduce legal liabilities by ensuring you are compliant with necessary regulations
Making Sure Your Business Is Prepared for Whatever Lies Ahead
When it comes to properly identifying, assessing, and controlling potential risks to your business, it helps to partner with a professional risk management specialist. JanusHR is a full-spectrum professional employer organization that offers risk management services, as well as other services such as payroll processing, benefits administration, and human resources management, to businesses in the St. Petersburg, FL area.
Contact us today to learn more.